‍
Nestled along the coastline of the Texas Gulf, Surfside Beach is a charming coastal community that is a hidden gem for both locals and visitors. With its golden sandy beaches extending over four miles, abundant marine life, and a vibrant community spirit, it makes for a perfect retreat for nature enthusiasts, recreational athletes, and every type of beach lover.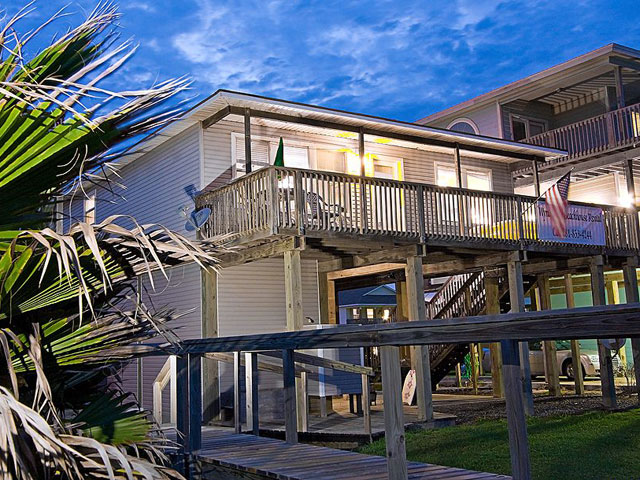 In this comprehensive guide, we will take you on a virtual tour of Surfside Beach, exploring the various facets of this coastal community. We will delve into the recreational activities, local events, accommodation options, local businesses, and the rich, natural beauty that this place has to offer.
1. Embracing Nature's Bounty at Surfside Beach
Surfside Beach is home to a plethora of natural attractions. From its shimmering beaches to the migratory bird and butterfly trail, nature lovers will find themselves amidst a haven of tranquility and beauty.
1.1 Beach Day Out
The town's primary attraction is its pristine beach, a four-mile stretch of golden sand that is a haven for sunbathers, swimmers, and shell collectors. The beach's accessibility and proximity to local businesses make it a convenient spot for a day of relaxation and fun.
1.2 Bird & Butterfly Trail
Adjacent to the jetty, the Bird & Butterfly Trail is a must-visit for birdwatchers and butterfly enthusiasts. The trail is a hotspot during the migration seasons of March and September, offering sightings of up to 400 species of birds and butterflies. The trail also features exercise stations and benches, providing a relaxing experience as you watch boats sailing by.
1.3 Jetty County Park
For those keen on fishing, the Jetty County Park offers a rich haul of redfish, speckled trout, and other game fish. The park also features a picnic area and restrooms, providing a comfortable angling experience. It also houses a public boat ramp that provides easy access to the Intracoastal and the Gulf.
2. Adventurous Pursuits in Surfside Beach
For adventure seekers, Surfside Beach offers an array of activities ranging from water sports to horseback riding.
2.1 Water Sports
The town offers equipment rentals for various water sports such as surfboarding, jet skiing, and kayaking. The consistent waves at Surfside Beach are perfect for surfing, attracting surfers from all around.
2.2 Horseback Riding
From September 16 to May 14, Surfside Beach offers horseback riding experiences. This activity is not just for seasoned riders; beginners can also enjoy a leisurely ride along the beach.
2.3 Stahlman Park
Stahlman Park, an event facility with full amenities and stunning views of the Gulf, is a popular spot for hosting group events. Throughout the year, the park hosts numerous events, including beach cleanups, the Surfside Marathon, the Food & Art Festival, and the annual St. Patrick's Day Parade.
3. Local Events and Public Notices
The town of Surfside Beach has a bustling calendar packed with local events. From city council meetings to law enforcement initiatives like the Warrant Round Up, the town ensures active community participation. To stay updated with the upcoming events and public notices, residents and visitors can check the village calendar.
4. Accommodation Options in Surfside Beach
Offering a range of accommodation options, Surfside Beach caters to all kinds of tourists, from solo travelers to large family groups.
4.1 Vacation Rentals
Vacation rentals, ranging from cozy two-bedroom homes to spacious four-bedroom houses that can accommodate more than ten people, are available in Surfside Beach. These rentals provide a homely and comfortable stay for visitors.
4.2 Hotels & Motels
Surfside Beach hosts several hotels and motels offering a variety of rooms and amenities. Some popular options include the Anchor Motel and RV Park, Ocean Village Hotel, Surfside Beach Inn, and The Breeze Hotel & RV Park.
4.3 RV Parks
For those traveling with RVs, Surfside Beach offers multiple RV parks including Austin's Landing RV Park, Beachfront RV Resort, and Surfside Beach RV Park. These parks feature full hook-up sites, free wireless internet, laundry facilities, and more, ensuring a comfortable stay for RV travelers.
5. Exploring Surfside Beach: Things To Do
From beachside relaxation to historical visits, Surfside Beach offers a range of activities catering to different interests.
5.1 Enjoy the Beach
The beach at Surfside is ideal for sunbathing, swimming, and simply enjoying the soothing sounds of the waves. For families with kids, the Splash Pad Park, featuring 10 water features across a 2000 square foot area, is a great spot for freshwater fun.
5.2 Surfing
Thanks to its consistent waves, Surfside Beach is a popular spot for surfing. Local shops like Beachfront RV Resort and Rentals, Bingo's Boards, and Breaker Sports offer gear for last-minute needs.
5.3 Fishing
The deep coastal waters and offshore oil platforms around Surfside Beach are ideal for fishing. Anglers can opt for a shoreline fishing experience or charter a deep-sea excursion to catch redfish, tuna, or shark.
5.4 Biking, Hiking and Jogging
The Bluewater Highway Trail is a concrete footpath that runs along Highway 257 for three miles, providing an accessible route for jogging, biking, or walking. The Bird & Butterfly Trail is another great spot for nature walks.
5.5 Dining Options
Surfside Beach offers a variety of dining options, from beachfront cafes to eateries serving fresh seafood and hamburgers. Many of these restaurants also function as bars, offering a relaxed ambiance for evening hangouts.
5.6 Visit Fort Velasco
History enthusiasts can visit the replica of Fort Velasco, the site of the first battle of the Texas Revolution. The fort's museum features a display of dioramas, vintage rifles, and artifacts, offering a glimpse into Texas' historical past.
5.7 Birdwatching
With its proximity to the Brazoria National Wildlife Refuge, Surfside Beach is a paradise for birdwatchers. The town offers opportunities to spot roseate spoonbills, sandhill cranes, snow geese, herons, egrets, and more.
Surfside Beach, with its rich natural beauty, diverse recreational activities, and warm community spirit, truly offers a unique coastal experience. Whether you're a nature enthusiast, an adventure-seeker, or a history buff, Surfside Beach has something for everyone.